Our Fundraising for 2016
Our fundraising events this year to date have raised:

$10 000
The 'chicken chucking' has been a quiet earner for us. Thank you to those who have already given up their time for this fundraiser.
Next events:
Orders for gladwrap, tinfoil & baking paper. This is a great little earner so keep the orders coming.
Great Deals:
Do you need Aglime?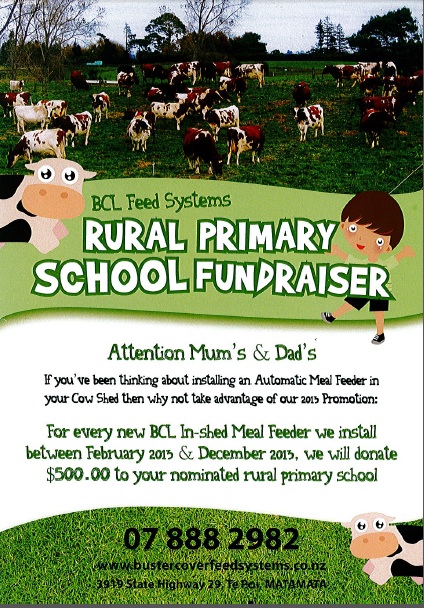 Warehouse Stationery: Nominate Te Poi School whenever you shop there and they donate to us!